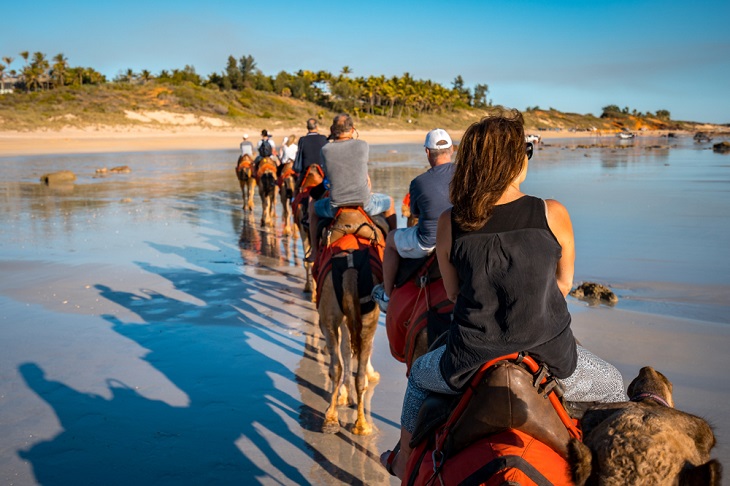 Broome to Broome tours allow an opportunity to explore this amazing region. The entire Kimberley is awash with flora, fauna and other attractive features, but if you still need convincing about booking any tours from Broome, here are some reasons that are worth consideration.
Purnululu National Park
If you don't mind going out of your way on any tours from Broome, then head to the Purnululu National Park. This is Australia's version of America's Grand Canyon and provides breathtaking sights. Overnight 4WD tours from Broome will take you to this haven and the home of the Bungle Bungles. Just wait until the sun goes down and you will be able to see the sky lit up brightly with stars.
The national park is also home to Cathedral Gorge, which is referred to as a "natural amphitheatre." The cave like structure creates echoes, while the water pooled in the middle is shallow enough to have a splash around to cool off after exploring.
Roebuck Bay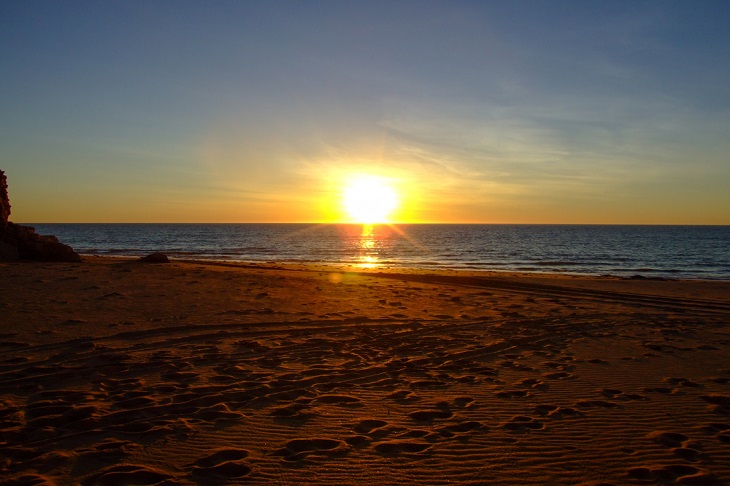 At Roebuck Bay, you'll be able to experience one of the most rare natural phenomena in the world, the Staircase to the Moon. This occurs as the full moon rises at extremely low tide over the mudflats to create an optical illusion of a staircase leading to the moon.
Cable Beach
You can't visit Broome without experiencing Cable Beach. The vast stretch of beautiful white sands is ideal for taking a sunset camel ride, experiencing the contrast of white sands and turquoise waters of the Indian Ocean up close. Unlike many Australian city beaches, the 22 kilometres of sand provide ample space to find a secluded spot.
Buccaneer Archipelago
These are the only horizontal falls in the world; a phenomenon caused by large amounts of water being forced through two cliff passages. This creates a four metre difference in sea level for a unique sideways waterfall effect. If you want to get an adrenaline hit, take a jet boat to hop the surface.
The Archipelago is also home to Cyclone Cave, which features ancient Aboriginal wall inscriptions dated at approximately 40,000 years old. The cave is only accessible by boat, and it provides an opportunity to hop around the numerous islands situated in the archipelago for a fantastic day out of exploration.
Gantheaume Point
If you couldn't get enough of Jurassic Park, then you need to include Gantheaume Point in your itinerary. This site is home to dinosaur footprints that date back 125 million years. It is even possible to see plan fossils that are etched into the rocks. The footprints can only be seen at low tide, so be sure to check the times at the Broome visitors centre before you head to the point.
If you are interested in a tour from Broome, be sure to speak to the InStyle Adventures team. We offer a massive choice of Broome to Broome tours, and our team is available to answer any queries to help you to plan your exciting trip.