Kimberley Cruises & Air Safaris
InStyle Adventures is proud to partner with the most prestigious Kimberley cruise and air safari operators. These include True North, Great Escape and HeliSpirit and offer the most comprehensive and luxurious expeditions of the remote region by sea and air.
Our range of luxury Kimberley cruises feature unsurpassed service from all Australian crews, with extensive local knowledge of the area, who will introduce you to the incredible beauty, from spectacular waterfalls, ancient Aboriginal rock art to expertly guided fishing expeditions to catch the mighty barramundi. Or perhaps a truly extraordinary cruise to the remote Rowley Shoals, where the pristine marine environment is one of the last remaining untouched paradises of the underwater world. A kimberley cruise is a must do for keen divers and snorkelers.
ARE YOU READY FOR AN ADVENTURE?
Click on one of our Tours below to experience this beautiful region!
For something unique embark on a luxury 6 day, 6 night, unforgettable private helicopter safari exploring the stunning Kimberley wilderness in true style. Enjoy views of the extraordinary Kimberley from your private helicopter. Land on a mountain pinnacle to watch the sunset over your favourite cold drink, fish in wild rivers, view galleries of the oldest rock art on earth, soar through gorges and touch down to swim in secret springs and waterfalls. Your accommodation is in the region's best luxury lodges and coastal wilderness retreats: Berkeley River Lodge, Kimberley Coastal Camp and El Questro Homestead. All three are unique lodges in exquisite locations offering diverse wilderness experiences.
on every Kimberley cruise and air safari we recommend combining it with a private guided 4WD tour through the Kimberley interior where you will travel in comfort in our fully equipped vehicle exploring the gorges, traverse outback roads and meet the characters whilst staying in stylish accommodation. This will complete a truly extraordinary journey through this remote and remarkable region.
EXCLUSIVE BONUS OFFER: With all Kimberley cruises, air safaris and combination tours we offer a complimentary 1 nights accommodation, including breakfast, pre or post tour in a deluxe resort at either Broome or Kununurra. This offer is only valid to reservations made direct through InStyle Adventures.
Below is a small selection of available itineraries for our Kimberley coast cruises & Air Safaris. For additional information, please contact our office for more options: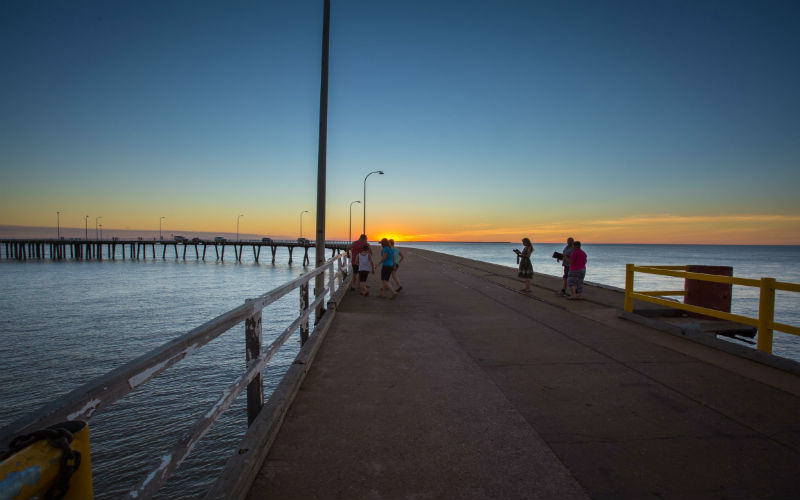 FROM START TO FINISH (Placeholder content)
Read More
Mobile Description text here
PRICE FROM


$ 3,295

View Tour

A short adventure visiting the Kimberley's iconic towns and exploring the region's world famous natural features. Read More

View Tour

PRICE FROM


$ 15,980

View Tour

On this Ultimate Journey commencing in exotic Broome on the Indian Ocean you will enjoy the services of one Australia's most experienced tour guides

View Tour

PRICE FROM


$ 12,935

View Tour

The true 'bees knees' of Kimberley adventures as we explore in-depth

View Tour